Diagnostic Tools & Industry Benchmarks
Measure your brand's site and campaign performance and get tips on improving key metrics.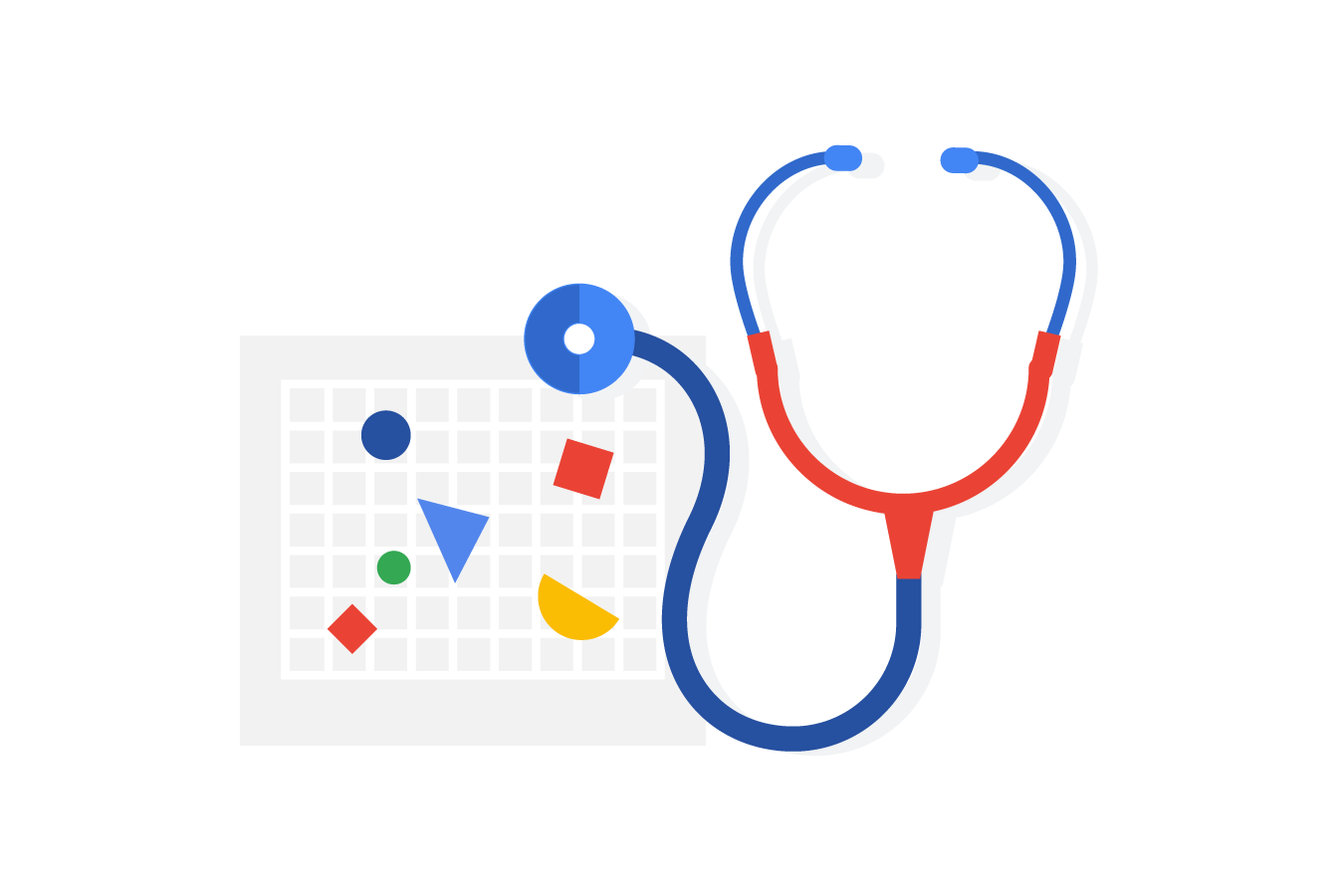 Recommended tools
These tools can help you gauge your own performance, compare it against the competition, and suggest ways to improve it.
Test My Site
Compare your mobile site speed to industry peers and get specific tips to speed it up.
Test My Site will tell you:
If your site speed is getting faster or slower compared to the prior month
If your site speed and page speed is considered Fast, Average, or Slow
How your site speed compares to their competitors
The potential impact site speed has on your revenue
Test My Site also lets you test and get recommended fixes for up to 5 individual pages on your site.
To top it all off, you can generate a complete report summarizing results that can be easily shared within your company
How to use:
Enter your domain.
Skip to results at the bottom of the screen.
After checking out your results, scroll down to compare your site to those of your competitors.
Evaluate the impact speed can have on your site. For this, you'll need to estimate your Average Monthly Visitors, Conversion Rate and Average Order Value. Toggle the seconds dropdown menu to see expected revenue uplift based on how much site speed improves.
Test important pages on your site such as a checkout or pricing page, to figure out how best to optimize them.
Click "Generate Your Report." This report will contain results from each of the steps you've created.
Open tool
Grow My Store
Assess your retail website's customer experience and get tips on how to improve it.
Grow My Store will analyze the customer experience on your site based on studies showing what is important to customers, such as product information, store details, payment options, delivery methods, and more.
In addition to showing you how your website performs right now, Grow My Store also suggests new ways you can improve your site, position yourself to customers across the web, and achieve your goals.
You'll get a full report, making it easy to dig into where you're doing well, see areas where you have the opportunity to improve, and get tips about how and why to do so.
How to use:
Enter your domain
Select whether your business sells online only, in-store only, or online and in-store and hit "Let's go."
Scroll down to find a preview of some areas where you're doing well.
To get your full personalized report, including your customer experience score, click "Get my full report" and enter your details.
You'll get an email from us when your report is ready to view in full. This can take some time. Once you get the email, click "view my report", and start exploring how your site experience measures up. You can also click "Share report" to share with others in your company.
Open tool
Advance Your Measurement
Diagnose your marketing measurement maturity, compare yourself to peers, and view a personalized action plan to improve your measurement capabilities.
Diagnosing your measurement maturity will tell you:
How sophisticated your organization's measurement maturity is relative to others
How your sophistication breaks down across three key areas

Overall Measurement
Measurement Activation
Agile Work Strategies
How you compare to peers by industry, company size, and customer type
How to improve your measurement maturity in a detailed, customized plan
How different organizations apply measurement to drive business outcomes through case studies and powerful new research
How to use:
Take the diagnostic
Review your score and compare to your peers
Get your action plan with detailed priorities and how-tos
Share the diagnostic with your peers
Email yourself a copy to save or share your results
Open tool